WHY CHOOSE INTEGRATED MANUFACTURING AND ACCOUNTING SOFTWARE FOR YOUR MANUFACTURING BUSINESS?
Timely financial reporting
Real time inventory data
Improved customer satisfaction
MANUFACTURING FUNCTIONALITY NEEDS ARE THE SAME – IT IS THE BUDGET THAT DIFFERS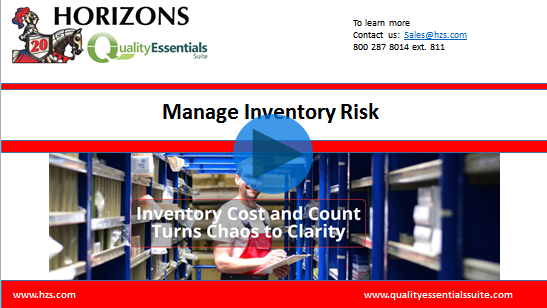 Finding the software solution that can best deliver those benefits for your manufacturing organization is difficult. Especially when we recognize that, regardless of the size of your manufacturing company, you need your software solution to do everything. From bills of material to formulation, from product costing to inventory valuation, from inventory control to material planning, from quality control to production management, it all needs to be there. And it needs to be there within your budget.
This is why we have created our Horizons Mixed Mode Manufacturing solution in three editions. There is common functionality in each edition. The solution is fully integrated to Microsoft DynamicsGP and it is priced to meet your budget.
Today almost all manufacturers need mixed mode capability. This is because the lines between discrete and process manufacturing are becoming increasingly blurred as better techniques for material management and other technology changes make their way into manufacturing software. A Mixed Mode manufacturing solution contains functionality that supports both process and discrete manufacturing in a single solution.
Manufacturing Functionality Available
Read More
Is Mixed Mode Manufacturing
Your Ideal Fit?
The solution bundle provides the capabilities expected for end-to-end manufacturing. For us, this means all the data for accurate cost and count of your inventory – production instructions, material planning, and full serial and lot trace.
We describe our core capabilities this way:
Inventory costing and valuation
Bills of material and formulations
Production orders and picklists
Routers with operations and work centers
Material requirements planning with forecasting
Serial and lot tracking
Additional a la carte modules for specialty needs like engineering change control, service purchase orders, bar code scanning or machine integrations and quality control are also available.
Value Edition
Our entry level edition is designed for small and mid-size businesses who need complete manufacturing capabilities, as described above, but who are supported by smaller staff levels. They are seeking to gain increased efficiency and data accuracy and stay within their budget. Five manufacturing users are included as part of the purchase price to help ensure predictability of cost. Additional users or a la carte modules may be purchased as needs change or as the company grows. Additionally, your company may choose to re-register their licenses and buy up to a more comprehensive edition of our solution.
Essentials Edition
The Value Edition contains all of the functionality of the Value Edition plus additional capabilities for Shop Floor Management. This edition showcases lower per-user license costs and is offered as a cost-effective solution for larger organizations where more users will need access to manufacturing and inventory capability. Additional a la carte modules, such as Engineering Change Control, can be purchased or a re-registration fee can be paid to move up to the Quality Plus Edition.
Quality Plus edition
Our flagship product, the Quality Plus Edition expands on the capabilities of the Essentials Edition by including the ability to support outsource manufacturing. It also contains a full license for our Quality Essentials Suite product. Organizations with heavily integrated quality control activities and higher numbers of users requiring access to the system will find this edition their best value.